Posted on September 17, 2018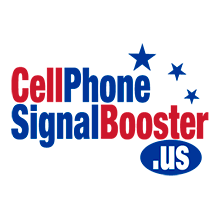 Public Safety codes and frequencies are there to keep people safe at all times. For this to happen, first responders and anyone involved in emergency response services need to communicate efficiently to avert life and property threats.
FCC offers UHF and VHF frequency bands between base stations and mobile responders through portable or vehicular mounted transceivers. As a result, first responders, whether EMS, fire departments or the police have for years operated within the UHF and VHF spectrum in radio analog systems chiefly for talking purposes.
However, increased use of the internet and need to communicate and transmit both voice and data has seen the introduction of public safety systems and frequencies, including 700MHz/800 MHz bands. 
Communication vital in emergencies
First responders need to communicate while responding to an emergency. As such, they require a highly effective, resilient and reliable wireless network to make this happen. Due to the nature of emergencies, they usually face more challenges every given time and an uninterrupted line of communication is a major necessity. 
Agencies involved usually have to deal with streaming information from across a wide geographical area and filter it well. This is why interoperability is a major requisite for agencies if secure transmissions and conversations are to be effected in a coordinated, effective response.  
Reliable working wireless connection
Without a well optimized public safety system this wouldn't be possible, including protection of encrypted, sensitive and confidential information relayed wirelessly. Effective and reliable in-building public safety wireless communication ease the work of first responders as they provide much needed services to protect life and property. 
For this to happen, radio signals need to penetrate every building. This includes difficult areas in a property where radio frequencies might be hard to pierce through like elevators, thick-walled shelters, basements or stairwells. In-building public safety communication systems allow this to happen by ensuring all the public safety radio bands not only receive, but also transmit information effectively.
Bi-directional signal boosters come in handy as well as distribution of top-notch antennas across a building. First responders' radio is thus guaranteed a working connection to receive and relay info without any issue. Thick walls, wall composition, electronics, cladding to heavy building materials usually affect the propagation of radio signals. 
The pandemic and first responders
The typical first response process requires more than meets the eye, from heavy reliance on geographical information, telemetry to diverse types of data. During developing emergencies, seconds to minutes could mean saving lives or causing severe destruction. First responders require all tools available to them to work appropriately. 
Even more serious in 2020 is the unsettling matter of the Corona Disease 2019 (Covid-19) and public safety. The pandemic has ravaged the globe with America the worst hit nation on the face of the earth. By late September 2020, the U.S. had accounted for 21 percent of the world's total Corona virus deaths even with just 4 percent of the planet's population. 
Its severity is so intense that even the President of the United States, Donald Trump is a victim of the virus. In fact, Covid-19 has killed more Americans than the three main wars of Vietnam War, First World War or Second World War ever did. 
According to the CDC, EMS workers and firefighters providing critical care and emergency response are at a larger risk at a time when their services are heavily required. Like everyone else they need to know how to handle the virus and what they need to do when they contract it. 
As they respond in people's homes and busy buildings they have no idea who is unwell and who isn't. They may wear the required approved face masks, N95 masks or top-quality respirators, disposable gloves and PPEs but the truth is that occasions and emergencies are different. 
Building owners are significant in public safety system installations
Entering burning buildings, responding to active law enforcement nightmares or rushing to deal with critical health emergences may put first responders at risk of more danger than what they have been trained to handle. While building owners might not be able to help much with Covid-19, ensuring public safety codes are respected and radio signals are working reliably throughout is arguably the best gift to offer first responders putting their lives on the line. 
For instance, having in-building distributed antenna systems (DAS) throughout the building guarantees strong, reliable and usable signal coverage for all involved, particularly for buildings of 500,000 square feet and below. Ensuring they respond first, offer the service and deal with the emergency and leave rapidly can help reduce their exposure to the virus as well. 
Most jurisdictions have enhanced local codes and ordinances as informed by different public safety national model codes by the ICC (International Code Council) and NFPA (National Fire Protection Association). In such a serious pandemic, all public safety codes applying in a specific jurisdiction should be complied with to save responders from wasting time in search of a working signal putting properties and lives at risk. 
Public safety and AHJ requirements
AHJs (authority having jurisdictions) ensure compliance of public safety codes and all in-building communication related matters. In a pandemic such as what we have had the most important thing is saving lives. All public safety model codes should be in place and in-building public safety DAS primed; it might be all we need to help deal with the virus while handling normal public safety emergencies. 
Apart from ensuring the public safety signal repeaters installed in a building are FirstNet and NFPA 72 compliant, the required battery backup system must also be in place. Note that system monitoring is also a requirement under NFPA through a dedicated panel and automated monitoring process, which for instance gives an alarm to signify signal-booster or antenna failure.   
A building may be under construction and AHJ standard codes and guidelines mightn't be well followed. Even so, it makes economic sense for general contractors and buildings owners to incorporate public safety codes before the construction is complete; public safety system installation after construction is usually very costly. SignalBooster.com can help with installation of Public Safety DAS as well as Public Safety DAS financing to make it affordable.