Posted on September 17, 2018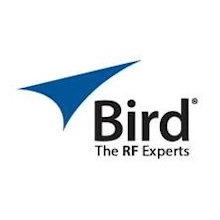 Watch here for interesting news, articles, and blog entries about our organization and the subject of Public Safety communications.
About Us
Bird is an industry leading provider of RF communications products, services, calibration, and training to the Public Safety, Cellular Communications, Distributed Antenna Systems (DAS), Broadcast, Semiconductor, Military, Government and Medical markets.
The products and services offered by Bird have expanded to meet the challenges of today's complex communications systems and include Spectrum and Site Analyzers, Antennas, Combining Systems, Components, Duplexers and Triplexers, Filters, Loads and Attenuators, Power Sensors and Meters, Power Monitors, Signal Boosters, Cellular Repeaters, Fiber DAS, Tower Top Amplifiers and Receiver Multicouplers, RF Streaming Solutions, RF Signal Generation, and Software Analysis Tools. The company is positioned to continue its rich heritage with the next generations of high quality, reliable, field tested products.