Posted on September 17, 2018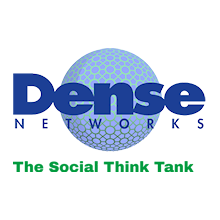 Watch here for interesting news, articles, and blog entries about our organization and the subject of Public Safety communications.
About Us
Dense Networks is a Social Think Tank. Our mission is to provide an organized forum to develop business models, technology architecture and action plans that enable competitive advantage in the Connected City. Their are 8 markets in the Connected City: Government, Education, Healthcare, Public Safety, Transportation, Utilities, Public Venues and Hospitality. We apply the Dense Networks Ecosystem which is made up of Networks, Infrastructure, Data Management and Things Devices. The people involved are called Connectors. Our Connectors come from a cross section of Industry, Government, Education and Healthcare.