Posted on July 22, 2022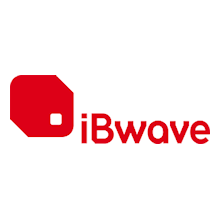 On July 13, 2022 iBwave was very excited to announce the arrival of our new survey solution for public safety that includes the Epiq Solutions' PRiSM scanner to survey P25 networks. 
Offering the public safety industry a simple, lightweight and affordable scanner to survey public safety networks is something both us at iBwave and Epiq Solutions are very excited to launch. 
"Existing scanner tools are complex to use and heavy on the budget", says Jamie Birdnow, senior VP of Commercial Operations at iBwave. "It's also a challenge for our customers to share important survey data effectively with the design team because they are often using scanner tools not fully compatible with our design software. We want to provide a more seamless way for them to manage the entire survey and design lifecycle – which is why we've introduced a simple, affordable and seamless survey solution with our seamless integration to Epiq Solutions' PRiSM scanner."
The new integration of iBwave Mobile survey with the Epiq PRiSM scanner delivers key functionality not offered in any other survey solution on the market:
Lightweight and affordable scanner that fits in the palm of your hand and attaches to iBwave Mobile Survey to enable a powerful and robust way to survey P25 networks with LTE, 5G networks coming soon!
Seamless integration to iBwave Mobile Survey.
Low visibility and magnetically attaches to the back of your phone or tablet.
Provides real-time, deep insight into public safety network coverage.
Fast and effective collection of survey data with minimal start-up time.
"Our PRiSM network scanner brings the power of large network scanners into a cost-effective handheld device that can be easily used in the field to survey public safety networks. The seamless integration into iBwave's existing iBwave Mobile survey application is the perfect pairing to give the Public Safety industry a new ground-breaking way to survey and maintain network performance" says Gary Schluckbier, Epiq Solutions' Vice President of Product.
Building owners today need to be confident the public safety networks will meet performance guidelines and provide the reliability first responders need in emergency situations. With this new survey solution from us, iBwave Solutions in partnership with Epiq Solutions, they can be confident they have the right tool to easily and effectively survey their P25 and LTE networks and ensure the reliable performance required.
Click here to view a quick demo of the solution.
About Us
iBwave, the global in-building standard, serves over 1,000 leading telecommunication companies in more than 90 countries worldwide, with innovative indoor wireless solutions. Its leading software suite empowers operators, system integrators, enterprises and OEMs to provide optimum network coverage and capacity inside buildings. iBwave also offers quality hands-on training and certification programs, instilling awareness and proficiency in in-building wireless network design. To learn more, visit ibwave.com