BDA Directory List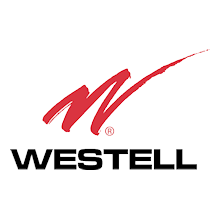 Product Title: ProtectLink Class A Software definable ERCES system
Supported Bands: 700, 800, 700/800 Dual-Band, Band 14
Class: A
Uplink Frequencies in MHz: From: 788 MHz To: 824 MHz
Downlink Frequencies in MHz: From: 758/851 MHz To: 776/869 MHz
Uplink Composite Power in dBm: 27
Downlink Composite Power in dBm: 34
Power Consumption (Input Power): 130
2524 Listing Status: Listed
2524 NRTL for Listed Products: INTERTEK/ETL
2524 Certification Date:
Thursday, February 25, 2021
STD 2524 Comments: Systems consists of one ProtectLink BDA (available currently in 5 models) plus CS19-BBC-003 battery cabinet with UL Recognized sealed lead acid batteries and CS40-ANNUNC remote annunciation panel.
Other Certifications: UL 62368-1, Communications Technology Equipment. UL508A (UL50E NEMA Type 4). FCC ID NVRDPSA81090-78 Canada ISED 4307A-DPSA810907
Notes: Westell ProtectLink Public Safety BDAs represent the next revolution in DAS design, offering the most flexible platform available on the market. Available in 5 models, 2.5W or 1W, single or dual band.
---